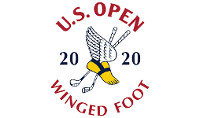 With professional tournaments held right through the year, golf is an important sport for the betting community. There is a brief festive break of around three weeks but aside from that Christmas absence, golf is a permanent fixture on the calendar.
Amongst a host of regular tournaments are four Majors and included in this list is the US Open. The markets will become active whenever one of those Majors rolls into town and US Open golf betting is a big focal point. Whether you've yet to get involved in golf betting or you've taken a few punts but want to look at things in greater detail, this guide should help you along your way.
Date: June of each year
What is the US Open?
The event is a professional golf tournament that is regularly played in June of each year. This is one of four 'Majors' in the sport and it sits alongside the US Masters, The Open Championship and the PGA Championship.
The magnitude of this event means that US Open betting is always popular among the betting community. Markets are open a long way in advance and the anticipation builds many months ahead of the first tee time.
Background on the US Open Structure
This Major competition will always attract the best players from around the world. There is a wide field of 156 players and there are a number of ways in which those golfers can qualify.
Anyone who wins will be exempt from qualifying for the next 10 years and for the other Majors, victory means a five-year exemption from the US Open. Amateur golfers are also involved and they can get here via various qualifying routes. Beyond those lists, the top 60 golfers in the world will progress and everyone is then joined by players who arrive via a set of qualifying tournaments. The field is always going to be very strong.
The event's format is based on tournament play with four rounds of 18 holes taking place across four days. The player with the lowest 72 round total will win and there will be a playoff in the event of a tie. At the end of two rounds, a cut will be made: The worst performing golfers will be heading home at this point while the best ones will continue and complete those 72 holes.
There is no fixed venue here and host courses are employed on a rotational basis. A course will often hold the event more than once – as a general rule, you can look for players who have enjoyed success on that course in the past.
History of the US Open
The first edition of the US Open was held back in 1895 making it the second oldest Major on the Tour. The Open Championship kicked off a little earlier in 1860 but this is the only other Major competition to have started in the 19th century.
The first winner of the trophy was England's Horace Rawlins who won $150 for his efforts. Rawlins' early success was followed by a number of victories for Scottish golfers and we would have to wait until the new century for an American to get over the line.
That first tournament was held at the Newport Golf Club on Rhode Island and it was a 36 hole competition played in a single day. The game was different in those days and much has changed over 150 years. One thing that hasn't altered is that the event is rotated on courses around the United States. The following year, the event switched to Shinnecock Hills on Long Island, New York – a venue that remains on schedule to this day.
In 1917 and 1918, the happening was cancelled due to the First World War. It resumed again in 1919 and by this stage, American golfers were starting to dominate. That's a point worth noting for anyone taking a look at the odds markets and recent results show five consecutive US champions between 2015 and 2019.
As for that prize money, Horace Rawlins may get a shock as the 2019 champion Gary Woodland took home a cool $2,250,000.
US Open Betting Odds and Offers
The sportsbooks know that this will be a busy time so they need to make their odds as competitive as possible. There's lots of competition among the bookies, so you should be able to access availability quite easily.
It's also a good time to spot betting offers that will help to increase that value. One of the most common of these is to extend the payouts for each way bets and in some cases, these might stretch all the way down to ten places.
Enhanced odds offers are also quite common. Recently, a number of golf betting sites produced big price lifts on the favourites as they targeted new customers. That type of deal has become quite rare but you should still be able to find smaller price boosts that all account holders can take advantage of.
In order to keep pace with all the new betting offers as they come in, simply keep coming back to our page and we will update you on the best of them.
Previous US Open Winners
The list of previous winners carries some of the greatest names in the history of golf. The very first winner of that opening tournament was Horace Rawlins of England at a time when English and Scottish golfers were dominating the sport. The first 'home' champion was John McDermott in 1911 and he would inspire a run of seven straight United States winners. In taking that title, McDermott would also set a record as the youngest US Open Champion. He was 19 years, 10 months and 14 days when he first claimed the trophy and that mark has yet to be beaten.
The record for most victories stands at four and it's a figure that is currently shared by four golfers. The great Jack Nicklaus is the most recent player to have hit this level while Ben Hogan, Bobby Jones and Willie Anderson complete our illustrious foursome.
Will any current golfer join or even overtake the four players on that list? One of the leading candidates may be Brooks Koepka who completed back to back US Open wins in 2017 and 2018. Koepka was aged just 29 at the end of 2019 so he has plenty of time to add to that tally and he finished the year as the world's number one golfer.
The only other plausible contender at the moment seems to be Tiger Woods who won the last of his three US Open titles in 2008. He may be reaching the veteran stage of his career but victory in the 2019 US Masters indicates that Woods is still hungry for success and that he can remain competitive at the highest level.
Tiger may also have another record in his sights: He will turn 44 at the end of 2019 and could be set to eclipse the mark for the oldest US Open Champion set by Hale Irwin at 45 years and 15 days.
How to Live Stream the US Open
The competition receives good coverage from the TV networks but if you want to keep a closer eye on proceedings, it's a good idea to look at live streaming. As it is held over four days, there are lots of opportunities for live betting and a number of sportsbooks offer such streaming services which may give wider overall coverage than the main TV stations sometimes focusing on certain players.
Along with the sportsbooks that we mention in our regular recommendations such as Bet365, William Hill, SportNation and Ladbrokes, you can also look to consider the likes of Unibet and Coral who offer excellent coverage on most sports. In order to access it, you will need to be registered and an active member of the site. Some sportsbooks will only ask that you have a funded account while others will insist that you have placed a bet on the event before you can watch it.
It can really add to the excitement of betting on the US Open golf, be sure to understand those terms before attempting to access the feed. Watching the matches play out in real time can really enhance your US Open betting experience so why not check out live streaming as part of your overall sportsbook package.