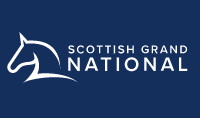 Being one of the highlights of the calendar north of the border, this historic event is the equivalent of the main Aintree Grand National in England and while it doesn't attract the same amount of interest in the mainstream media, dedicated racegoers will always appreciate this testing group one.
The meeting is generally held in mid-April, two weeks after the Aintree event, but odds markets can be busy throughout the year. If you're looking to get involved yourself, please read on and discover our gambling guide to this great race.
Event Date: April
Betting Odds and Offers
As soon as the Aintree meeting is out of the way, horse betting sites will turn their attention to the Scottish Grand National. Markets will have been open for some time but punters will then focus on the odds in an attempt to pick out some winners.
All sportsbooks need to be competitive so you can expect to see the gambling markets at their sharpest whenever the Scottish National appears on the horizon. Remember too that all of the best bookmakers should be providing a best odds guarantee system on every horse racing event in the UK and Ireland. This means that the bookie in question will pay at either the SP price or at the odds claimed when the bet was placed – depending on which of the two is higher.
Offers and promotions may also appear when the betting markets are released. These could be in the form of enhanced odds deals for new customers where the favourite is taken and their price is lifted to a much higher figure. There are restrictions on this type of deal and these are usually in relation to the amount you can stake, together with the likelihood of any profits being paid in free bet tokens as opposed to cash.
The enhanced price, new customers deals are getting much rarer so you might just see some more modest odds boosts that all account holders can take advantage of. A bookmaker who promotes these might typically take the odds and lift them by a point or possibly lower.
Away from price boosts, there will be a number of regular bookmaker offers that can be tied in to the races. A number of those will provide accumulator boosts and accumulator insurance promos that punters like to attach to racing. Finally, look out for any extended Each Way terms that the bookies may provide. Whenever the really big Group One races approach, certain gambling operators can increase their each way places down to six or possibly even longer.
Betting Guide
The Aintree and the Scottish Grand National are so close together that we're not likely to be looking for any horse to complete a historic double. Both events provide a huge test of endurance so we can rule that out in the first instance. As we'll see when we move through this review, there are three cases of horses completing the double since 1966 but only one of those runners has won the Scottish Grand National and the Aintree in the same year.
Now we come to the course: In the present day, the event is run at Ayr over four miles. Horses have to be aged at least five and a half years in order to qualify and it goes without saying that they have to be outstanding jumpers if they are going to succeed.
There are 32 testing obstacles and, with the four miles of track to negotiate, it's a fearsome test of endurance. In order to uncover the potential winners, it therefore helps to look at races that are similar if we are going to have any success in the gambling odds markets. The Aintree Grand National would be an obvious starting point but as we have seen, only three horses have completed the double since 1966 when the event was switched to Ayr. Potentially, the Cheltenham Gold Cup in March could provide additional clues but any lengthy race with testing fences would help.
Your own research will be useful but you can, of course, turn to any tipster with a proven track record. Their knowledge and success rate could be vital for anyone looking to turn a profit so be sure to keep this in mind. Finally, we will offer our own betting preview so remember to keep coming back to this site.
Brief History
The very first event was run back in 1867 and it followed on the back of an event known as the West of Scotland Grand National which started in 1858. Following local objections, the earlier event closed and the Scottish Grand National was born. From 1867, the meeting was held at the Bogside Racecourse in Irvine and its first winner – The Elk – was owned by the Duke of Hamilton.
Those early races consisted of 32 jumps and the distance was set at three miles. Later, there was an extension to 3 and ⅞ miles before the current four mile distance was put in place. It continued without too much change or interruption for many years but in 1965, the Bogside racecourse was closed down. By this time, the event had become a huge success and it simply had to have a new home.
Ayr Racecourse duly stepped in and this venue has been home to the Scottish Grand National ever since the switch in 1966. This is unlikely to change any time soon so keep checking the schedules for the latest dates in regards to this historic race.
Horses
Over the years, the race has provided some real drama over the fences. While it doesn't attract quite as much coverage as its Aintree counterpart, the thrills and excitement are no less and a number of jockeys, trainers and horses have written themselves into history.
We mentioned previously that three horses had won both the Scottish Grand National and the Aintree Grand National since 1966 and we start with the best jumper of all time. Red Rum took out Scotland's most prestigious National Hunt racing event in 1974 as the Ginger McCain trained runner managed to win with jockey Brian Fletcher on board. As any enthusiast will know, Red Rum famously claimed the Aintree counterpart on three separate occasions – in 1973, 1974 and 1977.
The world's most famous race horse is joined by Little Polveir, who won the Scottish Grand National in 1987 and the Aintree equivalent two years later. Completing the trio is the most recent one of the horses to have achieved the double: Earth Summit won at Ayr in 1994 and four years later, Nigel Twiston-Davies' runner took the honours at Aintree.
Trainers
We've already mentioned a couple of notable trainers in Twiston-Davies and Ginger McCain. Red Rum's success in 1974 was McCain's only triumph but Nigel Twiston-Davies has saddled three horses to victory.
Among the many remaining famous trainers to have saddled winners, Paul Nicholls has also seen three winners ride home while the great Gordon Richards saddled two winning horses – 21 years apart in 1969 and 1990.
However, the record for trainers is five wins and that's a mark that is shared by Ken Oliver and Neville Crump.
Jockeys
To find the most successful jockey, we have to go all the way back to the end of the 19th century. Charlie Cunningham rode four winners, starting with Bellman in 1881 and ending the decade with success on Deloraine in 1889.
Coming back to winning horses, there have been three runners who have set the bar at three wins apiece. The first of these – Couvrefeu II – is the only to have won it in three consecutive seasons as he came home in 1911, 1912 and 1913. The other two horses to have set the record are Southern Hero in 1934, 1936 and 1939 while Queen's Taste is the most recent of these with his triumphs coming in 1953, 1954 and 1956.
Conclusion
This truly is a prestigious race and one that is steeped in history. When an event provides such a test of endurance, there is some great value to be had for those who make the right predictions so you should be looking to take betting very seriously. To get involved with gambling, be sure to do that research and, if you like, you can follow any of the many tipsters.
Of course, we will have our own betting preview and we will keep you updated on the best bookmaker offers and bets in the lead up to each renewal. Keep checking in to keep abreast of the latest news.