How to Bet and Win on Snooker?
While there are no foolproof strategies in any sport, there are a number of ways in which you can often turn the odds in your favour. It's a game where the stronger players will naturally have an edge but in the modern day, no one player dominates in the way that Steve Davis and Stephen Hendry did in eras past.
Like all sports, you can boost your chances by doing plenty of research into form and, if you're betting in the match result markets, the head to head stats between the two players involved. Shocks can be rare but one tip is to look for the smaller tournaments where the early rounds are the best of seven frames. That's a very short format and it's one where the outsiders can really offer some value.
Away from the match result, many punters like to look at the side markets. We'll run through a snooker props guide as we continue this review but these may provide better odds than match and tournament winners.
Successful snooker betting also means taking care of the basics and they start with the search for the best possible new UK bookmakers.
How to Choose the Best Snooker Betting Sites?
There's no mystery when it comes to choosing the best possible site for your betting tips and like any other sport, we are looking for certain criteria. We simply need a wide set of markets along with the best possible odds and our chosen bookmakers should match those requirements to the perfect degree.
We'll look at some available markets in the next section but we're essentially looking for plenty of sports betting options outside of the tournament winner and match result. Odds need to be sharp and if possible, we'd also like to see a number of price boosts which can lift the everyday value.
If you bet on snooker, we have mentioned many of our own recommendations around this site but, if you're doing your own research, remember those key elements of choice and value when you bet.
What are the Most Popular Snooker Bets and Markets?
Away from match betting and the quest to find a winner, snooker has a number of popular side bets and these include:
147 Break or Maximum Break
The maximum break is 147 which is comprised of 15 reds, 15 blacks and all the colours. The pedants out there will be quick to point out that an initial free ball gives players the chance to go a little higher but these instances are exceptionally rare. As far as we and, more importantly, the bookmakers are concerned, the highest possible break in snooker is 147.
These remain rare occurrences but they do happen and the sportsbooks will attach some interesting odds to whether there will be a 147 in a specific tournament. Kyren Wilson's maximum in the very first frame of the 2020 Welsh Open was the 156th official 147 since Steve Davis in 1982. We saw nine maximums in 2019 and the odds across the tournament now come in at 2/1 or possibly higher. www.147break.co.uk is the website where you can find all the 147 breaks since 1982.
Some bookmakers are also publishing odds on whether there will be a 147 in a specific match so this is certainly a market to look out for when you bet on snooker.
Outright Winner Market
Outright winner options are published for the vast majority of professional snooker tournaments on the circuit. In general, the shortest prices will start at around the 4/1 mark so even if the favourites do deliver, there should still be a nice return involved.
Very often, there are upsets with mid-range picks coming through. Referring back to that Welsh Open of 2020, eventual champion Shaun Murphy tended to start at around 20/1 in outright winner betting at that time.
To succeed in this type of market, bettors will obviously need to look at form. If there is seeding, this could also be important in determining whether a player is in a tough half of the draw or if they have an easier passage to the final.
It's also worth looking to see if a player has a good record in a certain tournament. It could be that the tables and surroundings suit them so make sure any relevant trends and indicators are taken into account.
Frame Betting
This is an option that you may want to look at in the live markets. When betting in-play, the live operators will often quote prices for next frame winner and this is where you can test your skills as an analyst as you look to identify patterns as the game is progressing.
Similar frame options can also exist in the pre-match markets. Bets on who will win the first frame and what the overall frame score will be can be picked up prior to the first break.
Snooker Betting by Events / Tournaments
We've a packed snooker schedule in the modern day and, at the height of the season, tournaments come along almost on a weekly basis. Some will always stand out and here are some of the most popular, both from a player's and a bettor's perspective.
World Snooker Championship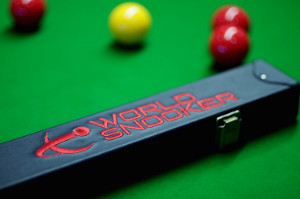 If you bet on snooker, this is the one tournament that stands out above all the rest. The very first World Snooker Championship was held way back in 1927 and it goes without saying that this is the one the players want to win above all else.
In 1977, the competition received a boost when it moved to its current venue at the Crucible Theatre in Sheffield. The switch coincided with an increase in TV coverage and the sport achieved a much wider audience as a result.
In terms of snooker betting, this is the time when the markets will be at their busiest. Outright tournament betting is likely to be available all year round while you should also be able to find odds for more markets than in any other competition.
UK Championship
Snooker provides a number of events in the Triple Crown and the UK Championship is one of them. While there may not be ranking events among these, they are all considered to be prestigious tournaments that everyone wants to win.
The UK Championship was first held in 1977 and it was originally restricted to British players. It quickly became a global event and now attracts the best cuemen from around the world. The competition is a particular favourite of Ronnie O'Sullivan who holds the current record with nine UK Championship victories. Once again, the outright markets will open well in advance and when the tournament gets underway, snooker betting will intensify.
The Masters
Traditionally, The Masters kicks off the New Year and this mid-January tournament is the catalyst for the build up to the World Championships starting in April. It's not a ranking event and qualification is for the top ranked 16 players in the world at the end of the previous calendar year.
This is another long standing tournament which first started back in 1975. John Spencer was the first ever winner of the Masters but this is another tournament where Ronnie O'Sullivan holds the upper hand. The Rocket's seventh win came in 2018 and that remains an all-time record as of 2020.
Expect Masters snooker betting odds to get busier when January arrives and there will be plenty of interest from the community, despite this being a very short tournament.
Champion of Champions
As the name suggests, this is a competition designed for winners of snooker tournaments in the calendar year leading up to the event. It was first held in 1978 but didn't really take off at that time and it's only been a regular event on the circuit since 2013.
The nature of qualification means that we can guarantee a strong field and this makes snooker betting tricky in terms of calling the outright winner. There will, however, be lots of markets to take into account in another busy event for the snooker sportsbooks.
Premier League Snooker
If you're into betting on snooker, you may remember the Premier League. It was first held in 1987 as the Matchroom League but an increasingly busy schedule meant that the final event took place in 2012.
The Premier League involved a long format but it was popular with the snooker public and maybe it will return to the circuit one day.
Snooker Betting FAQs
Are there Snooker Betting Bonuses or Promotions?
It is possible to find bonuses and promos relating to snooker but these can be rare when we compare them to other sports. Offers that are specific to the game may only come along when the World Championship takes place and at that time, we may see some free bets drop in from around the sportsbooks.
It's more likely, however, that you'll see daily price boost deals on certain matches. These will tend to be small lifts in odds that all players can take advantage of and this is one way to find some added value.
You can, of course, always look for generic bonuses and promotions that you can use on any sport. For example, snooker could be a perfect fit for acca insurance or acca boost deals.
How Can you Cash Out your Winning Snooker Bets?
Claiming your winnings can take place at the end of a snooker match or, thanks to a new innovation known as cashout, profits could also be claimed while the game is in play.
If you let your bet run its course, the returns should be showing in your account as soon as the game comes to an end. So, for example, if you bet on Ronnie O'Sullivan to beat Neil Roberston, any profit will be added to your balance once the final ball is sunk and the players shake hands.
Then, as long as you have enough funds to exceed the minimum withdrawal, you simply head to the cashier and follow some simple instructions.
The concept of cashout is fairly new but many sports bookies have already added it to their list of services. This facility allows bettors to claim returns before a match has come to an end. In this example, we'll assume that you've bet on Mark Allen to beat Judd Trump at 2/1. Allen is 3-2 up with one frame needed but you're not confident he will come through. In this instance, your bookmaker may give you the chance to cashout and claim the return although those 2/1 odds will reduce.
How to Bet In-play on Snooker?
Because a typical snooker match can be played over several hours, it can be the perfect sport for live betting. Lots of in-play betting options will exist including match winner, match score, winner of next frame and so on.
To access the live markets, log in to your sportsbook and find where the in-play bets lie. Many sports bookies will have current events listed in the middle of their homepage while most operators also have a live tab along their top bar.
Find those markets and then look for the live snooker match that you're interested in. Once it's been located, you simply complete the sports betting process in the usual way. Click on a set of odds and a virtual betslip will open for you to type in a stake and confirm. Live betting is fast paced and exciting and it's easy to take advantage across the snooker markets.
Is there a Possibility for Live Snooker Streaming for Bettors?
Live streaming is an option provided by many of the big bookmakers and this can be a huge benefit for punters. If you're betting on snooker, it's particularly useful for live betting so that you can assess how a match is developing before staking accordingly.
In the modern day, coverage of live snooker by the TV broadcasters is more extensive than ever with the BBC, ITV 4 and Eurosport doing admirable jobs. Those TV companies cannot, however, give you the flexibility to watch all tournaments so this is where live streaming steps in.
To discover whether your sportsbook provides this service, simply log in, go to the live section and look for live streaming tabs. You should also check on the terms and conditions required for viewing. Most operators will allow you to watch if you have a funded account but some will insist that you place a bet on the match in question.
Snooker Sponsorships
It doesn't attract the same kind of major sponsorship that comes the way of football but a growing number of sports bookmakers have started to get behind the sport. Smaller operators such as ManBetX and MansionBet have been particularly active in recent years and that's good to see.
Of the bigger sports bookies, Ladbrokes and Betway have also been involved and we hope that the trend will continue as funding of this kind is vital to the growth of the sport.