Depending on your point of view, there are many locations across the world which can be considered as the focal point for betting. There's no doubt, however, that bookmakers really began in earnest in the UK and have thrived there for many decades.
Following new legislation, many bookies are closing their doors to UK based customers but thanks to giants such as William Hill, Ladbrokes and Coral, the industry will continue to boom. But what are the main characteristics of uk licensed bookmakers and what do they really offer?
UK Licensed Bookmakers: A Tradition
Even in the high-tech digital age, there is a very traditional feel to the UK bookies. Many have an offline presence with shops located on the high street and the branding employed by each one always looks familiar because of this.
British sports are also heavily highlighted on the home page with the English Premier League Football markets usually taking centre stage during the season. The full list of markets is also very traditional and unlike many new online betting sites from across the world, horse racing is huge here and every race is covered throughout the sporting year.
Elsewhere, cricket, tennis, rugby union, rugby league and boxing are popular while traditional Irish sports such as hurling also get good coverage. If you're looking for markets which are more prevalent in mainland Europe, examples such as handball and basketball are offered but they maybe aren't quite as extensive as you would get from bookmakers that are established outside of the UK.
Live play
If you watch television in the UK, advertisements breaks are dominated by bet365. This company were the pioneers in live betting and at half time during any football match, they will push their up to the minute prices.
Others such as William Hill, Coral, Ladbrokes and more have followed suit so that all online UK bookmakers are heavy promoters of betting in play. Cashout is another popular and common facility that allows you to claim a return before the game has ended.
Offers
Like all operators, you can expect to receive a welcome bonus when you sign up for a new account but how do these compare? This is a highly competitive market with new sportsbooks cropping up all the time but are the UK companies relying on their reputation?
Trust and longevity are obviously important to any player but eye catching opening offers may be necessary to grow those customer bases. With UK licensed bookmakers, those welcome deals might not actually be that impressive but rewards are certainly there for anyone who remains loyal.
William Hill are a good example of this: Their current opening promo gives a 200% match on your initial credit but there is a relatively low maximum bonus of £20. If you look beyond this, there are plenty of ongoing incentives including (at the time of writing), Money Back Acca Insurance, a football promotion known as Super Sub and a second chance offer in the first goal scorer markets.
Moving across to Coral and their deals are very similar: For new account holders, you can still get that modest bonus of £20.00 although you only have to deposit an initial £5.00 in order to claim it. From this point onwards, the offers keep on coming.
As at October 2015, there are accumulator insurance deals in the football, basketball and American football markets plus a money back bonus in greyhound racing. The standout promo however comes within Coral's Acca club, where you can place just one multiple bet and claim up to five more, completely free.
These offers vary from bookmaker to bookmaker but they are fairly typical of UK operators: The initial welcome bonus may look small but for those who are prepared to stay for the mid to long term, the incentives get better and better.
Leaders in Innovation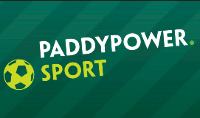 Paddy Power have their offices in the Republic of Ireland but they are so popular across Great Britain that it's not unreasonable to refer to them as a UK bookmaker. That popularity has come from innovative and humorous TV advertising backed by very active social media accounts.
Many try to imitate Paddy Power but few can really match their absurd take on the sporting world. However, their innovation means that all UK bookmakers are very active on sites such as Facebook and Twitter.
These social media portals can also be used for UK betting sites to place offers that may not be seen elsewhere. Typically these might include enhanced odds on a certain Premier League game or additional refund promos but whatever they may be, it's important to follow all of their social media accounts so that you don't miss out.
Funding
Funding is another area where the traditional UK bookmakers are finally starting to catch up with the digital age. Until very recently, it may have been difficult to find a good selection but in the present day, a whole host of e-wallet providers can now be found.
Obviously, you can still use bank transfers and all the major debit and credit cards but thankfully, there is lots of choice. Neteller and Skrill are common with British firms but some of the more obscure e-wallets are also here and, some UK betting sites also take Paypal which is going to make them extremely useful.
UK Bookies Fighting Back
Recent legislation means that a number of mainland European bookmakers are pulling out of the UK market but there are many, newer firms such as the UK based GentingBet coming in to take their place.
In the meantime, traditional UK bookmakers continue to thrive and while the British customer base is grateful for that, they remain popular all over the world.
Naturally they vary but a typical British bookmaker will have a big list of markets, together with strong odds and they will certainly promote betting in play, which is huge in the UK. Welcome bonuses may be small but it's all about the long term where loyalty is rewarded with ongoing deals.
It's been an interesting period for the industry in Great Britain but thanks to those established names, it continues to expand.