Depending on your point of view, there are many locations across the world which can be considered as the focal point for betting. There's no doubt, however, that bookmakers really began in earnest in the UK and have thrived there for many decades.
Following new legislation, many bookmakers are closing their doors to UK based customers but thanks to giants such as William Hill, Ladbrokes and Coral, the industry will continue to boom. But what are the main characteristics of UK licensed bookmakers and what do they really offer?
UK Licensed Bookmakers
A Tradition
Even in the high-tech digital age, there is a very traditional feel to the UK bookmakers. Many have an offline presence with shops located on the high street and the branding employed by each one always looks familiar because of this.
UK online sports are also heavily highlighted on the home page with the English Premier League Football betting markets usually taking centre stage during the season. The full list of markets is also very traditional and unlike many new betting sites from across the world, horse racing is huge here and every race is covered throughout the sporting year.
Elsewhere, cricket, tennis, rugby union, rugby league and boxing are popular while traditional Irish sports such as hurling also get good coverage. If you're looking for online betting markets which are more prevalent in mainland Europe, examples such as handball and basketball are offered but they maybe aren't quite as extensive as you would get from bookmakers that are established outside of the UK.
Live play
If you watch television in the UK, advertisements breaks are dominated by bet365. This company were the pioneers in live betting or in-play betting and at half time during any football match, they will push their up to the minute prices.
Others such as William Hill, Coral, Ladbrokes and more have followed suit so that all online UK bookmakers are heavy promoters of in-play betting and live streaming. Cashout is another popular and common facility that allows you to claim a return before the game has ended.
Offers
Like all operators, you can expect to receive a welcome bonus when you sign up for a new account but how do these compare? This is a highly competitive market with new bookmakers cropping up all the time but are the UK companies relying on their reputation?
Trust and longevity are obviously important to any player but eye catching opening offers may be necessary to grow those customer bases. With UK licensed bookmakers, those welcome deals might not actually be that impressive but rewards are certainly there for anyone who remains loyal.
William Hill are a good example of this: Their current opening promo gives a 200% match on your initial credit but there is a relatively low maximum bonus of £20. If you look beyond this, there are plenty of ongoing incentives including (at the time of writing), Money Back Acca Insurance, a football promotion known as Super Sub and a second chance offer in the first goal scorer markets.
Moving across to Coral and their deals are very similar: For new account holders, you can still get that modest bonus of £20.00 although you only have to deposit an initial £5.00 in order to claim it. From this point onwards, the offers keep on coming.
As at October 2015, there are accumulator insurance deals in the football, basketball and American football markets plus a money back bonus in greyhound racing. The standout promo however comes within Coral's Acca club, where you can place just one multiple bet and claim up to five more, completely free.
These bonus offers vary from bookmaker to bookmaker but they are fairly typical of UK operators: The initial welcome bonus may look small but for those who are prepared to stay for the mid to long term, the incentives get better and better during the online betting experience.
Leaders in Innovation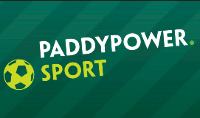 Paddy Power have their offices in the Republic of Ireland but they are so popular across the UK that it's not unreasonable to refer to them as a UK bookmaker. That popularity has come from innovative and humorous TV advertising backed by very active social media accounts.
Many try to imitate Paddy Power but few can really match their absurd take on the sporting world. However, Paddy Power's innovation means that all UK bookmakers are very active on sites such as Facebook and Twitter.
These social media portals can also be used for UK sports betting sites to place offers that may not be seen elsewhere. Typically these might include enhanced odds on a certain Premier League game or additional refund promos but whatever they may be, it's important to follow all of their social media accounts so that you don't miss out.
Funding
Funding is another area where the traditional UK bookmakers are finally starting to catch up with the digital age. Until very recently, it may have been difficult to find a good selection but in the present day, a whole host of e-wallet providers can now be found.
Obviously, you can still use bank transfers and all the major debit cards but thankfully, there is lots of choice. Neteller and Skrill are common with the UK firms but some of the more obscure e-wallets are also here and, some UK betting sites also take Paypal which is going to make them extremely useful.
UK Bookmakers Fighting Back
Recent legislation means that a number of mainland European bookmakers are pulling out of the UK market but there are many, newer firms such as the UK based GentingBet coming in to take their place.
In the meantime, traditional UK bookmakers continue to thrive and while the UK customer base is grateful for that, they remain popular all over the world.
Naturally they vary but a typical UK online bookmaker will have a big list of markets, together with strong odds and they will certainly promote betting in play and live streaming, which is huge in the UK. Welcome bonuses may be small but it's all about the long term where loyalty is rewarded with ongoing deals.
It's been an interesting period for the gambling industry in the UK but thanks to those established names, it continues to expand.
Frequently Asked Questions
Best UK Events for UK Bettors to bet on
The United Kingdom is a hub for global sport and there is a host of sporting events taking place here each year. In fact, it all starts on New Year's Day when the final of the PDC World Darts Championship is decided. January is fairly quiet but we do have a major snooker event in the shape of the UK Masters while the third round of the FA Cup brings in the teams from the top two divisions.
Spring starts to usher in some of the best horse racing events of the year and they don't come any bigger than the Cheltenham Festival. Four days of world class racing culminate in the Cheltenham Gold Cup which is run on the Friday of the festival.
As soon as Cheltenham ends, preparations begin for the Grand National in April with the Epsom Derby following on in June. Other excellent horse racing meets to look out for include Royal Ascot and the St Leger.
For football betting fans, we mentioned the FA Cup and this competition concludes with the final in May. The Premier League also comes to an end in this month while Scottish football also comes to a climax.
Cricket will then take over and England will host a number of test matches, one day internationals and T20 internationals across the summer. Rugby Union offers plenty too with the Six Nations getting up and running in February and divisional championships also taking place across the UK.
Tennis is hugely popular among the betting community and Wimbledon fortnight is the focus of attention.
These are the main events from across the calendar year but this is a lively country for many other sports and there's always something to bet on in the UK.
How to Deposit and Withdraw with Online Bookmakers in the UK
Making a deposit or withdrawal is very simple and while the process will alter slightly depending on which bookmaker you use, it's all straightforward. Once you have signed up and logged in, you should see a button at the top of the page marked 'deposit' or 'cashier'. Click on this and you will have the option to add funds to your account.
From this point, select the wide range payment methods that you wish to use: Bookmakers should offer bank transfers and debit cards as a minimum but many will add eWallets such as Skrill and Neteller and possibly even PayPal.
Select the option and enter either a card number or an account number in the same way that you would if you were making any purchase online. You may be asked for further essential details such as card expiry date and CVV number. Now, all you have to do is enter the amount that you wish to deposit. Hit the confirm button and, depending on the method you use, the transfer should be instant.
In terms of withdrawals, the process should be similar but you should find that you can only withdraw funds to payment methods that you have already used for deposits. If you want to take any money back, find your preferred method, enter the amount you wish to withdraw and confirm.
Both deposits and withdrawals are very simple but if you do have any queries, you can simply fire over a question to customer service through live chat.
Biggest UK Bookmakers vs New UK Bookmakers
This is a question that we are frequently asked: Should a bettor stick with an old, established brand or would it be better to opt for a new bookmaker? It's a good question and it's fair to say that if a company has been around for decades, they will have built up a reputation for trust and fair play.
That's important and experience has to be earned but you can still feel secure when signing up with newer UK bookmakers. In order to check on how they safeguard your details when you play online, there should be an About Us page which will explain details on firewalls and how they employ Secure Socket Layer (SSL) technology to keep your information safe from third parties.
New UK bookmakers may not have that experience but they can score in other ways. Many will look to offer more betting markets than their established competitors and they may look to list a wider set of gambling bonuses and promotions.
Competitive odds can also help to give new online bookmakers the edge. Throughout this site we have listed a number of recommendations for you to follow. Some are older bookmakers while others are relatively new to the scene but we think they all offer value and choice for all customers.
Low Deposit Bookmakers
With many UK bookmakers, you can start playing online from a deposit as low as £5.00. There is no set figure in this respect although with many outlets, that figure is doubled to £10.00. There seems to be little difference but the amount that you add could have a big bearing in terms of a bookmaker's welcome offer.
If you find a bookmaker with a low deposit level of £5, it could be a good idea to take advantage of this if you just want to check the site out. If you're happy to take a look at the sports markets and the sports that they offer without committing too much of your own money, this is the way to go.
The argument against doing this lies in the nature of the welcome offer. These introductory bonuses will differ depending on who you use but it's quite typical to provide a percentage match on your opening deposit of 50% to 100%.
Therefore, if you make a £5.00 deposit and get a 100% match you will only earn a £5.00 bonus whereas you could get a maximum of a £50.00 match or even higher.
Once again, our bookmaker reviews will explain deposits and welcome offers in greater detail so you can assess each sportsbook individually to decide whether you want to commit to a low or high deposit.