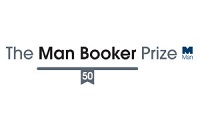 It's almost time, once again, for one of the most prestigious awards in British Literature as we head towards the 2018 Man Booker Prize Ceremony. The award is given for the best original novel written in the English language and published in the UK and the prize itself has been running since 1969.
The initial list of nominees is in so let's look at the runners and riders and see if we can back a winner for the 2018 edition.
Format
At the start of September we have a long-list of 13 novels: That will be shortened down to six on the 20th of the month so many punters will want to wait until the remaining seven are eliminated but by getting involved now, there is the chance to get better ante post prices before they drop.
That long-list is notable for carrying the first graphic novel to be nominated but there are some exceptional works involved and calling this correctly is a tricky test. Those on the list will be looking to follow in the footsteps of great authors including Salman Rushdie, Kingsley Amis and Roddy Doyle so let's move on now and look at this year's contenders.
Tight at the Top
The awards night itself takes place on October 16 and with just over a month to go until the prize is confirmed, there is just a small set of bookmakers quoting prices right now. That should change in the lead up to the event and we should certainly get some more bookies on board after the shortlist is announced but those that have declared will be typical of the market.
Some outlets have Warlight by Michael Ondaatje as favourite: William Hill have it out in front at odds of 4/1 but elsewhere, EnergyBet have this particular novel down as one of three books that head the market at 9/2.
The other works at that 9/2 price are Normal People by Sally Rooney and Sabrina by Nick Drnaso. The last of those – Sabrina – is the graphic novel that we referred to at the start of this preview and this has been a mover on the market having been backed down from 7/1 since the long-list was announced.
Chasing Pack
Behind the front three, William Hill have the current best price of 6/1 on The Overstory by Richard Powers. This price has remained constant since the long-list was revealed so it's a steady option and shouldn't be ruled out.
The market remains tight and it's back to EnergyBet where two novels carry the same win price of 13/2. They are Everything Under by Daisy Johnson and The Long Take by Robin Robertson.
William Hill then have From a Low and Quiet Sea by Donal Ryan at 8/1 and they have the same price for Washington Black by Esi Edugyan. At these prices, we're starting to hit the books where the authors will be worried about the shortlist initially before thinking in terms of winning the overall Man Booker Prize.
Outside Punts
We have five books left to cover and they begin with In a Mad and Furious City by Guy Gunaratne at odds of 9/1 from EnergyBet. The same bookie has Milkman by Anna Burns listed at a top price of 12/1 and because that same novel is as low as 8/1 in other places, there could be some value in that figure.
Completing the list of 13 books on the longlist for 2018 are The Water Cure by Sophie Mackintosh at 10/1, The Mars Room by Rachel Kushner at 14/1 and the rank outsider which is Snap by Belinda Bauer at 16/1.
Verdict
Among those who are employed as book critics by the national newspapers and other media outlets, there is some support for Michael Ondaatje who has previously won this award. That triumph came with The English Patient in 1992 and while that's over a quarter of a century ago, he is the only previous Man Booker Prize winner in the long-list.
However, no-one seems to have dismissed an entry up to this point and even the highest priced book – Snap by Belinda Bauer – has been described by a number of critics as the 'best crime novel they have ever read.'
The odds might just shorten when the shortlist is confirmed on September 20 but they are relatively low right now and the top three or four books shouldn't change too much. If, however, you are looking to get behind one of the outside bets, it could well be advisable to get on that right now as their odds should shorten after that shortlist is announced.
Last year's winner Lincoln in the Bardo, had carried a short price for weeks and in recent years, the judges tend to back up the odds setters' views by focusing on the favourites. That doesn't mean that we won't get a surprise but we would certainly not be looking at any book beyond a 6/1 win price.
Our tip focuses on the one book that has got everybody talking: Sabrina by Nick Drnaso seems to have been welcomed and condemned in equal measures when the observers and the media found out that it would be in the running for the 2018 Man Booker Prize. We've seen that in other novelty markets, if there is an option that is something out of the ordinary, they stand a good chance of landing.
Eurovision is the best example of this where Finnish Death Metal bands can triumph and although the Man Booker Prize is rather more sedate, we think that the same principle can apply here. There are many books that would be worthy winners of this award but for sheer notoriety value, Sabrina looks a very good pick.
And, having come down from 7/1 to 9/2 in recent weeks, now could be the optimal time to get on.
Best Bets for Man Booker Prize