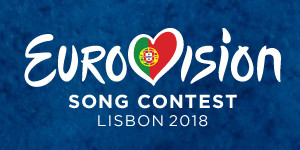 The 2018 edition of the Eurovision Song Contest takes place in Lisbon on May 12 so while we have some time left before the event is held, this is a good time to start taking stock of the competition and seeing if we can get some good early prices.
The reason for this is that for many of the countries taking part, it's time to have their own competition to decide who will go forward to represent them this year. With those entries being finalised, there are some good value odds available right now so let's dive straight in and see if we can pick an early winner.
Front Runners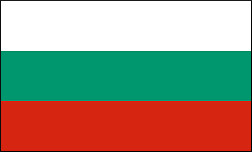 With just under three months before the first note is sung, it's very tight at the top with most bookies listing joint favourites. Bulgaria are one of those at best odds of 8/1 with bet365 and Sport Pesa while Estonia can also be picked up at that top price of 8/1 with Ladbrokes and Sun Bets.
It remains tight as we move back with Finland available at a best of 10/1 with Sun Bets – a figure that the country shares with Sweden who are at that top price of 10/1 with Coral and BetFred. So, if you were focusing on those four for now, how would you go about picking a winner?
As far as history is concerned, we all know that Sweden enjoyed success through the great Abba in 1974 and the country has been consistent winners since that point. Five further Eurovision victories have come Sweden's way and the most recent of these was just three years ago when Mans Zelmerlow took the title with 'Heroes'.
Finland last tasted victory back in 2006 with the metal anthem Hard Rock Hallelujah from the unforgettable Lordi while you have to go a little further back for Estonia's sole victory in 2001. Strangely, Bulgaria have yet to win and that could potentially go in their favour with the judges happy to announce some maiden victories in recent years.
Of those four countries, only Finland has a confirmed artist at the time of writing with Saara Alto, a 30 year old singer who will be familiar to some UK viewers after she competed in the 2016 edition of the X Factor.
Chasing Artists
Since the markets were first opened, Australia have drifted to some extent and the country can now be picked up at a top price of 16/1 with Ladbrokes and 188Bet. For many, it still seems odd that Australia can even be allowed to compete in a European tournament but they're here and for some that will seem like a reasonable punt.
Also at best odds of 16/1, this time with bet365 and Coral, are the Czech Republic who are obviously far more established. Both countries have chosen their entries with Mikolas Josef singing for the Czechs and Jessica Mauboy entered for the Aussies and while Australia await their first ever win in this competition as a new nation, the Czech Republic are also winless despite having a much longer history in this event.
Also available in the mid-range set of prices are Russia, who return to the tournament after a break and can be backed at best odds of 16/1 with Ladbrokes and Coral while Spain are further behind at 20/1 with Coral and BetFred.
Meanwhile, one country slipping down the market is Ukraine who were available at 18/1 at the start of 2018 but have now lengthened to a top price of 25/1 with William Hill and 188Bet. Ukraine have won twice in their brief Eurovision history with the last of those victories coming as recently as 2016 and as they have yet to decide on their artist, we are a little surprised to see that shift in price.
Distant Punts
Ireland are the most successful country in the history of the Eurovision Song Contest but they haven't won it since 1996 and aren't expected to break that run this year. There is a standing joke that the Irish don't actually want to win in view of the cost of hosting the event as reigning champions but if you think that 'Together' by Ryan O'Shaughnessy will buck that trend.
The United Kingdom has also enjoyed a fair degree of success since Sandie Shaw first took the title for the country with Puppet on a String back in 1967. However, it's been a poor series of results for the UK who have been at the bottom of the pack for a number of years and they are without a win since Katrina and the Waves in 1997.
SuRie flies the flag for the country in 2018 but once again she's given little hope right now at best odds of 40/1 with Coral and Ladbrokes.
Format
With the expansion of Europe leading to a wider list of entries, semi finals were first introduced to Eurovision in 2004. This year, a total of 43 countries have entered and 37 of those will compete over those two semi finals for the right to progress to the final in Portugal.
Six countries, France, Germany, Italy, Portugal, Spain and the United Kingdom have already qualified and the ultimate battle will commence on May 12.
Trends
Picking a winner at an early stage is a tough ask for any betting market and with just under three months until Eurovision 2018 gets underway, some countries have yet to confirm their entries. We can, of course, look at historical results and identify repeat winners but this is definitely one novelty market that doesn't always follow that simple trend.
Talking of novelties, some punters believe that success in Eurovision betting lies in following the most outrageous act of the contest and that's a theory that has been backed up on occasions in recent years. We've already mentioned the Finnish death metal band Lordi and, of course, there was the bearded man in a dress, Conchita Wurst, who won for Austria in 2014 with Rise Like a Phoenix.
Looking at the early declarations of contestants in 2018, there is nobody that obviously fits that profile but we do have many countries left to confirm their participating artists for this year's Eurovision.
Israel's Netta Barzilai could be interesting with her powerful voice aided by her mastery of a mysterious instrument called the Looper and she currently sits at 33/1 in the betting with 188Bet but otherwise things seem quite conventional so far.
Taking it all into account, it's so early to judge but if you can find good Each Way terms, Ukraine could be an option at this point. They have a good recent history in this event and once they confirm their entry, their win price of 25/1 could shorten quite considerably. Each Way bets aren't always available for this competition but William Hill are flexible and should offer something for a place.
Best Bet for Eurovision 2018
Ukraine Each Way at 25/1 with William Hill