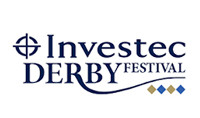 It's one of the oldest and most historic flat races in the world and the Epsom Derby remains as one of the most important dates on the horse racing calendar. Originally incepted way back in 1780, this is a race for three year olds – both colts and fillies – and it's now grown to become the richest horse race in the whole of the United Kingdom.
Just like the Grand National, the opportunities for Epsom Derby betting bring together the casual punter and the experienced bettor in one of the busiest days for the horse betting sites.
If you'd like some Epsom Derby tips of your own, read on and check out our guide to this famous race.
Event Date: June
When is the Epsom Derby?
The Epsom Derby has moved on a number of occasions over the years but in the present day, it is held on the first Saturday in June. Originally, it was held on a Thursday – either in late May or early June. At this point in time, it was dependent on when Easter fell so both events were very much a 'moveable feast.'
In the late 19th Century, the Epsom Derby was switched to a Wednesday and then, by 1900, it finally received a fixed point on the horse racing calendar. From 1900 to 1995, the Derby took place on the first Wednesday in June. There were some occasional exceptions – most notably during both World Wars but this position was largely unchanged for 95 years.
In 1996, the event switched to its present format, so if you're looking to get involved with Epsom Derby betting, you need to mark the first Saturday in June in your diaries.
Best Sportsbooks for Epsom Derby Betting
Any sportsbook that covers horse racing will get involved in the Derby but like any sport, some bookies are better than others. To uncover who are the market leaders, we need to mix in competitive Epsom Derby betting odds with a good choice of markets and, hopefully, some offers along the way.
Some of the best options include those long-established names who have been around since the days before the internet. We're talking about William Hill, Coral and Ladbrokes who have always taken the Derby seriously and continue to do so in the digital age. Of the more established, online only bookies, Betway, Unibet and 10Bet offer great prices and some good betting options. These should all be familiar names but don't rule out the new boys. The likes of SportNation, Royal Panda, EnergyBet and LVBet get behind this race with fantastic odds and a range of markets.
In terms of offers, all of those bookies should offer a Best Odds Guarantee scheme on British and Irish horse racing and that should include the Derby. At times, some of these sportsbooks will also increase their Each Way terms and extend the places for this historic sporting occasion.
The Type of Epsom Derby Betting Markets
Horse racing isn't a sport that lends itself to a wide range of side markets but you can get a good set of Epsom Derby betting options. As an obvious starting point, you can look to back the winner or, you can hedge that bet slightly and take an Each Way punt. Place betting is also available while some bookies will also allow you to take forecast bets where you stake on the top two horses. Similarly, you can look for a tricast bet where the top three horses need to be identified or you can seek out a Superfecta. This is arguably the toughest of all horse racing bets and it involves staking on the horses who you think will make up the top four.
Of course, you can also combine the Epsom Derby with other horse races to compile an accumulator and you can construct formula bets such as a Lucky 15, a Lucky 31 or a Goliath.
Beyond those basic options, it may be tough to find odds for anything else. Potentially, punters may find that a certain sportsbook has declared a market for winning trainer or winning owner. For all markets, it pays to do some research or to look out for some tips if you want to back a winner.
Brief History of the Epsom Derby
As we mentioned at the very start of this round up, the first Epsom Derby was held back in 1780. Many of the major horse races in the UK have histories that date back over 200 years and this puts them up with the oldest recognised sporting events in the world.
It was decided to host it at an illustrious party and it was subsequently named after one of the attendees – the 12th Earl of Derby. In nearly 250 years, the Epsom Downs racecourse has been its permanent home although the race did have to be shifted during the two World Wars. In those times, we saw Derby renewals at Newmarket in races that are still referred to as the 'New Derby'.
In more recent times, the event has produced some true Derby Heroes including the jockey Lester Piggott who has ridden a record nine winners in this race. Other names in the frame include Robert Robson who was the first trainer to saddle seven winners while the Smith Magnier Tabor stable have been the most prolific owners in recent years.
This historic race is steeped in history but who will join the list of great Derby heroes in years to come?
Epsom Derby Betting Tips and Guide
The Epsom Derby is a flat race held over one mile, four furlongs and six yards. The Epsom Downs track is a testing surface with a steep bank coming home but there are no fences so the potential for shocks is rarer than, say, the Grand National. Until relatively recently, some very short priced favourites came home and from 2012, we saw three favourites finish in first place in four years of Derby renewals.
That list included the 8/13 shot Camelot in 2012 but more recently, there has been a better balance in terms of winners. The biggest upset in recent memory came in 2017 when 40/1 outsider Wings of Eagles came in for trainer Aidan O'Brien. The following year, Masar took the tape for Charlie Appleby at 16/1 so clearly we shouldn't rule out the longer options.
Keep looking for those trends: You may just want to back the favourites in the odds as the overall indicator is for shorter options to deliver the profits but as we've seen, there is room for surprises.
Form is an obvious indicator and particular attention should be paid to horses with good results over similar distances and, if possible, on the same Epsom Derby course. If those specific stats aren't available then many Epsom Derby tips advise punters to look for a good all-rounder.
The Epsom Downs course has been described as something of a 'velodrome' particularly by those jockeys who have been employed to negotiate its many cambers. If a horse finds itself on the outside of the bunch, it can prove impossible to pass the runner on the inside rail in certain places.
Therefore, we may be looking for a horse that loves a test. It's not all about finding a horse that's going to run faster than its competitors.
Failing all of that, you can look for Epsom Derby betting tips from third parties. Every horse racing pundit will have their say on the race and we will also provide a full derby preview in the days leading up to each renewal.
Epsom Derby FAQ
Can I Use Any Bookmaker To Bet On The Epsom Derby?
Any sports bettor should be aware that not every bookmaker publishes odds for horse racing. Therefore, you shouldn't waste time signing up with an operator who specifically excludes it.
If, however, your intended bookie quotes for the horses then they will certainly have a market for the Derby but please check our list of recommended outlets first.
What Epsom Derby Betting Markets Can I bet On?
The list of available markets will depend on which bookmaker that you use. All bookies are likely to quote odds for a win, each way and place but if you're after something a little more out of the ordinary, the list may diminish.
Tricast and Forecast bets should be available along with the Superfecta but make sure that your intended bookmaker quotes these before looking to place a bet.
Can I Watch the Derby Live via My Bookie?
Live streaming has become an essential part of many bookmakers' services and all the big sporting events are covered. Those who have live streaming will almost certainly have an extensive horse racing platform and that will therefore include major events such as the Epsom Derby.
Remember that not all bookies have live streaming as yet so be sure to check on this point if you want to get involved. In addition, be sure that you understand any terms that might apply. Some bookies will merely ask that you have a funded account but others may need you to place a qualifying bet on the race before you can watch it.
Where Can I find Epsom Derby Betting Tips?
The best approach for any horse race is to study form, do your research and pick out your own winners. However, there are lots of tipsters around and you can check their previous records before you take their advice. Of course, we will preview each renewal so keep checking the page for our updates.