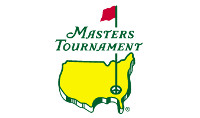 The US Masters is one of four Major tournaments on the golfing calendar and traditionally, it is the first to be played during the year. Expect to see the world's best players head to Augusta, Georgia every April to battle for one of the most prestigious trophies in sport.
Compared to the more established competitions – the US Open and the Open Championship – the Masters is a relatively new addition to the schedule but it's a hugely popular tournament for fans and for the wider golf betting community. If you're looking to get involved with Masters Golf betting, please read on.
Because this is a Major tournament, Masters Golf betting odds will be available for much of the year. As soon as the final putt is sunk on Sunday, the markets will start to open for the following tournament. Of course, at that stage, you can only bet on the outright winner of the event and taking an ante post bet that far ahead is a bigger gamble but it is possible to get longer odds in places.
A whole host of additional bets will become available as the tournament draws closer and we'll run through those options in a later section. If you're looking to get involved with Masters Golf betting, you will also need to know how to find the right sportsbook and to locate the best value across the event. All relevant Masters betting questions will be addressed as we work through but for now, let's take a look at the history behind this great tournament.
Date: April of each year
History of the Masters
One of history's greatest golfers proved to be the inspiration behind the Masters. Following his retirement from the professional game, Bobby Jones Jr decided that he would move into golf course design and the Augusta National, down in Georgia, was the result. Immediately, Jones wanted to host a tournament at the venue and, in March 1934, the forerunner of the Masters was born.
Known as the Augusta National Invitational, that very first tournament was won by Horton Smith of the United States who scooped a top prize of $1500. In 1939, the event adopted its current name but as an Invitational, the US Masters still had a fairly restricted field. Jones' immediate friends and associates dominated those early fields and the Masters generally fell under the radar of the golfing world as a whole.
That was to change when Major status was granted and while it's technically still an invitational event, the qualifying process ensures that the world's best players are always in attendance.
Best Bookies for Betting on Masters
Golf is a sport where you can find offers and promotions at times but these deals will intensify as the Masters starts to approach. Firstly, it may be possible to find enhanced Masters betting odds deals for new customers while existing account holders should find smaller price boosts from certain bookies.
Other companies will extend their each way terms so that you may land a payout if your player finishes inside the Masters top ten. The bookmakers who are most active in this respect include 888Sport, Ladbrokes and Coral.
Offers are great things to have but we also need exceptional value in our everyday Masters Golf betting prices. The list of sportsbooks who are consistently competitive in this respect includes Betway, Unibet and William Hill.
All of the above outlets are recognised names in the industry but we urge you to consider some of the newer operators too. Bookies such as VBet, SportNation, Royal Panda, EnergyBet and LVBet are also scoring heavily among the golf betting community. Along with the other sportsbooks that we've mentioned, these companies offer a great choice of Masters Golf betting markets along with competitive odds across the board.
Masters Betting Markets
We've already mentioned that Masters betting odds on the outright winner can be available all year round. Those ante post markets will be quite full on the Monday morning after the previous tournament and will remain active for the next 12 months.
Picking a winner in any golf event can be a tricky call so many serious golf bettors like to look for alternative options. You can take an each way punt on any golfing event and, as we've seen, there are lots of good offers to look out for which would extend the terms of the payouts. As a variation on this, it's easy to find Masters Golf betting odds for Top Five, Top Ten and top Twenty Finishes.
As with other sports, golf offers opportunities to bet on player match ups and these markets are particularly active during the US Masters. The sportsbooks will pick two or three players and it's your job to decide which of those will finish the round with a lower score.
Other Masters golf betting markets can be more niche but they have their followers and this is where some value can be had at times. For example, it's possible to bet ahead of the tournament on the first round leader and, if you can identify a notoriously fast starter, the odds in question can be very generous indeed.
Elsewhere, golf is a game where players can be grouped into countries and regions and as such, you can place bets on top American, top European, top Australian, top South African and many more.
The list continues and although things can start to get more obscure from this point, certain punters like to speculate on whether there will be a hole in one in the tournament. Masters golf betting odds can also be made available on holes in one during specific rounds.
Lastly, because golf tournaments are lengthy affairs which are usually held across four days, there are lots of live markets to enjoy. The majority of options that we've mentioned will also be carried over into the Masters in play sections of your favourite sportsbook.
There's lots to enjoy and our recommended sportsbooks should all pick up that wide range of markets. You're almost ready to get started so let's round off with a closer look at the event in the present day.
About the US Masters
The current format of the US Masters allows for a field of between 90 and 100 golfers which means that it starts with the smallest declaration of any major tournament. Strictly speaking, it remains an invitational event but there are many routes into automatic qualification. For example, all US Masters Champions are allowed to compete on an ongoing basis without a cut off point.
In addition, the reigning Olympic Champion will make the list and it's also possible to qualify via the other Major events – the US Open, the PGA Championship and the Open Championship. There are many additional qualifying options through minor tournaments and through the current world golf rankings.
Unlike the other three majors, the US Masters is held at the same course every year. The Augusta National has been the host since that very first tournament in 1934 and that situation is unlikely to change in the near future. It means that the players who are returning can have good course knowledge and that can be a factor when you're studying Masters Golf betting odds.
All of the holes have names and those names all derive from flowers. Therefore, you should look out for Azalea, Chinese Fir, Firethorn and Yellow Jasmine among others. The longest hole on the course is Pink Dogwood which is set at 575 yards.
The tournament is held over four rounds of 18 holes and after the initial two rounds, the top fifty (including ties) will make the cut and proceed to the final two days of competition.
The US Masters is known for having a number of traditions: Every year, the champion is presented with a green jacket and the presentation of that jacket is made by the previous year's winner. Ahead of the following tournament, players will then attend a Champions Dinner where the reigning Masters trophy holder will decide on the menu.
All of these traditions combine and help to make a Major golf tournament even more special.
Previous Masters Winners
Following a long, barren period due to injuries and personal issues, Tiger Woods completed an emotional victory at the US Masters in 2019. In doing so, Woods joined a select group of just two players who have won the event in three separate decades. The great Jack Nicklaus shares that record but Tiger will have the chance to beat that mark in the 2020s.
Woods is the most successful Masters golfer from the current crop but Nicklaus still holds the record for most tournament victories. The man known as the Golden Bear finished his illustrious career with six US Masters titles, starting in 1963 and ending in 1986 with a famous victory at the age of 46. That record is now under threat thanks to Tiger Woods' fifth victory in 2019 and Tiger will continue to feature heavily at the top of the Masters Golf betting markets for a few more years.
For many years, the Masters was dominated by American golfers. From 1934 through to 1960, every single US Masters Champion was based in the US until the great South African Gary Player broke the stranglehold in 1961. Since that point, there has been a greater balance and although Americans have maintained that overall dominance, we've seen many winners from across the world.
Gary Player went on to win three Masters titles and that's a mark that he shares with England's Nick Faldo who completed the last of his three victories in 1996. In the years since Gary Player's success, there have been many great winners from outside of the US while some top American golfers have also landed the trophy and that famous Green Jacket. Tiger Woods may be the most successful golfer of the modern era but Phil Mickelson is also a multiple Masters champion. Other notable winners in recent years include Jordan Spieth, Sergio Garcia, Bubba Watson and Adam Scott.
Who will add their name to that illustrious list as the years roll by? Consider the Masters betting odds markets and remember to follow our tips and previews as each tournament approaches.