The United Kingdom has one of the largest markets in Europe when it comes to gambling and is arguably the most secure. It is the merit of the UKGC to have transformed the gambling market into a regulated one that both players and online casinos can trust. Local punters are invited to choose one of the many gambling operators that have applied for a license and were issued one by the Commission. Those who choose to walk down this path will take no chances and fully enjoy the gaming experience.
Licensed Casinos Pay on Time and in Full
One of the main concerns of players is that the casino might withhold winnings if they are lucky enough to win big playing online roulette or slots. This is particularly concerning for punters who prefer progressive jackpot slots, as they could win a huge amount with a tiny investment. The prospect of not being paid or obscure terms and conditions invoked to withhold payments is frightening. This fear can be alleviated by playing at UKGC-licensed casinos, which are monitored by the regulatory body.
Winnings not being paid is just one problem, but the prospect of rigged casino table games like live roulette which can be played here is even more terrifying. Once again, the most effective way to offset this risk is by playing at licensed and regulated casinos. They have the software monitored by the Commission, as well as independent auditors, to make sure that players don't compete against a crushing house edge. All the important information about the games, payouts, and RTP is displayed next to the games at these trustworthy casinos.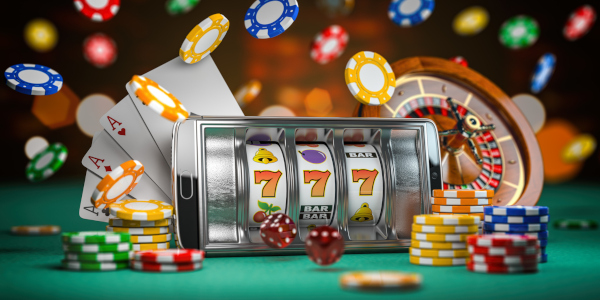 Secure Payments and Enhanced Privacy
When it comes to the safety of UK casinos, getting paid and fair playing games represent just half of the problem. Equally important is to be able to trust the operator with your funds and sensitive information. In this regard, UK casinos score high, because they only accept reliable payment methods that have been tested and certified. You can use credit, debit, and prepaid cards, wire transfers, and e-wallets, as well as cryptocurrencies, to make fast, secure, and transparent transactions.
Casinos need to walk a fine line between protecting the sensitive information of their players and being transparent. The ones that operate with a license are successful in this quest and don't disclose sensitive information to unauthorized third parties. They protect the privacy of their players and only share information with the authorities when they are required to do so. This means that punters are protected from the threats of fraud and money laundering while enjoying a private gaming experience.
Online casinos are perfectly safe to play in the UK if you choose a licensed and regulated operator. Look for the seal of approval from the UK GC and sign up for an account at such a gambling operator. You will play fair games, get paid on time and in full and your money and sensitive data will be handled respectfully.