Betting in Australia has been subject to many regulations over the years and while playing here isn't quite as restrictive as it has been in areas such as the United States, there are many rules that customers and, in particular, Australian bookmakers must adhere to.
Anyone travelling here from outside will be quickly aware as to how excited Australians are by sport and by sports betting in Australia in general. Bars across the country house the famous 'pokies' – slot machines based on popular poker variants – while sports grounds across the country are packed with spectators across many diverse events.
What Makes a Great Australian Bookmaker?
Like any country, Australia has its preferences when it comes to sporting markets so for any bookmaker to be successful they must cater to those requirements. Australian Rules Football is a good example and here we have a very idiosyncratic sport which gathers very little interest outside of its own country.
The majority of bookmakers around the world provide a market for this but unlike a sport such as American Football, which many would say is similar, Aussies Rules hasn't seen much interest from the wider betting community. However, for a bookmaker to be successful in Australia, they must give it extensive coverage.
Horse Racing is very popular across the country so the traditional online betting sites such as Ladbrokes, William Hill and Coral will do well here. Aussie focused betting agencies such as PanBet, CrownBet and LuxBet also cover this sport but some of the newer, mainland European companies who avoid anything on four legs will struggle.
Elsewhere, soccer, tennis, cricket, golf and both codes of rugby are additional sports that are popular from a spectator's and bettor's point of view. So, for a bookmaker to do well here, the first thing they have to address is the need to cover the popular markets.
Having taken care of this side of the business, an Australian online bookmaker needs to consider all the usual points that attract punters. These will include a strong welcome bonus and a range of ongoing promos, great customer service and excellent prices across the sporting markets.
History of Australian Betting Sites
Australia's first ever licensed casino came with the building of West Point as recently as 1973. This was relatively isolated out on the Island of Tasmania and even if we fast forward over 40 years, there remain only 12 licensed establishments in what is a vast country.
The government have always been reluctant to grant licenses and have been largely opposed to those famous 'pokies' but as only small stakes are involved with that type of machine, they have been tolerated over the years.
However, the birth of the internet and the rise in online gaming just couldn't be ignored. Suddenly, all Australians, even those living in the most remote parts of the country, could gain access to the net and potentially sign up for a new bookmaker account in just a few minutes. In a country with such reluctance to allow widespread betting, it just had to be properly regulated.
The most significant law in recent years saw the Interactive Gambling Act of 2001 come in. This generally makes it much harder for bookmakers to get a license in Australia and there are severe penalties for anyone who doesn't follow the stipulations.
Perhaps the most interesting piece of legislation within this act makes it illegal for anyone to bet in play online so you cannot stake via the internet once a sporting event has started. You can, however, do this via the telephone or you can walk into a physical betting shop and stake in this manner.
This may seem a little curious but a clear intention could be to curtail impulse betting. It is very quick and easy to bet in play on line but telephone and in person betting require more thought and more time in which to weigh up whether you're making a good decision or not.
Advertising is also highly regulated so if you were to watch a TV station out in Australia, you would see only a fraction of the amount of adverts that might appear in the UK or in other parts of the world.
In general, while the act of 2001 may seem very harsh in certain areas, it's really just an example of how strongly Australian government wants to promote responsible gambling and to protect its citizens.
This is a very tricky market to conquer with its specific rules and regulations but any bookies meeting the overall needs of the Australian punters will do very well here. Overall, the gambling sector in this country is said to be worth some 500 Million AUD so Australian bookmakers' hard work can be really profitable. This is a sports mad country with a particular love of horse racing, cricket, rugby and, of course, their very own Aussie Rules Football so it's easy to see why those that have worked hard to focus on this idiosyncratic region have done very well in Australia.
Rules and Regulations
Australia has always taken the line that bookies are the ones to be regulated and that its citizens are the ones to be protected from any potential issues. That is evidenced clearly in the Interactive Gambling Act of 2001 which was passed in response to the rise in online gaming.
Under this law, there are severe penalties if online casinos and bookmakers transgress but there are no consequences for any individuals taking a part in gambling – licensed or otherwise.
So exactly how does this protect those citizens? The act itself includes a number of stipulations that would seem strange in other parts of the world. For example – under the rules of the 2001 law, placing an in-play bet online is illegal and if a punter wants to gamble once a sporting event has started, they must either do it by telephone or place it in person at a licensed betting shop.
The thinking behind this may be logical: the inference is that an online in-play bet is a spontaneous thing that is carried out without too much assessment of the risk. However, when you stake by phone or at a shop, you have more time to consider your actions.
The act also prohibits advertising of 'gambling services other than wagering' so if you travel to Australia then you won't see the same amount of TV ads that are common in the UK and in other parts of the world.
It's clear from these rules that the government's biggest concern is over online play. Across the globe, we think of this as a way to speed up the process and make it convenient to stake whenever and wherever we want. We are told all about responsible gambling but the act of 2001 takes that a stage further in order to protect its citizens.
Bookies breaching these laws are subject to a strict penalty but that hasn't stopped bookmakers from thriving in a sector which is believed to be worth 500 Million AUSD. It's the fastest growing area of the gaming industry and there are plenty of companies happy to get involved.
Tailored to their Customers
In recent years, a number of Australian bookmakers have cropped up to cater for the needs of their own countrymen. Online bookmakers in Australia such as Crownbet, Luxbet and PanBet are open to players from across the world – subject to the usual lists of restricted countries – but when you log on to any of these sites, you will notice that they are very 'Australian' in their focus.
Sports that are popular – and even specific to the country – are given prime status on the home page. This is what the Australian customer wants, although there are lots of additional sports if you have time to look a little harder.
The Interactive Gambling Act of 2001 makes it harder for a bookmaker outside of Australia to claim a licence but it is possible and in this growing part of the world, many of the most familiar household names are getting in on the action. bet365 and Unibet are among a list of providers trying to make inroads here but as one of those bookmakers has been finding out, it's been a very competitive market.
An article that appeared on Calvin Ayre website in June 2016 claimed that William Hill's venture into the Australian market was 'On the Rocks'. In the two years from 2013 to 2015, their share of this lucrative sector had dropped from 34 per cent to just 12 per cent and that was in a market that was said to be growing at a rate of 15 per cent each year.
There are many reasons behind this fall but one of the most striking is the rise in market share for some competitors. Ladbrokes are another huge name in the world of online betting and they have enjoyed 50% growth in a recent three quarter period.
Add to that the impact made by locally based firms such as Crownbet and PanBet and the result is a struggle for Hills. The story is an interesting one but the main message as far as this article is concerned is the one that underlines Australia as a big growth area and one that more and more operators are looking to target and develop.
Popular Markets of Online Bookmakers in Australia
To anyone based outside of the country, Australian Rules Football is an odd game. To us it seems like an odd mix of American Football, rugby and a bit of soccer and unlike the name suggests, there seem to be few rules associated with it.
Aussie Rules Football represents a huge interest for Australian based players and although the majority of online bookmakers are making this market available for everyone across the world, it is far more popular in its country of origin.
Aussies are also loyal to their own clubs and teams and will actively stake in their own A League Soccer but they are fans of some of the strongest leagues around the world. The English Premier League and Spain's La Liga attract plenty of interest from a spectator and betting point of view.
American Football and NBA Basketball are also popular but perhaps the biggest sport is horse racing. The season starts in August and takes in some of the richest races around the world including the Melbourne Cup, the Caulfield Cup and many other top class Group One renewals. Australians will have one eye on races in other parts of the world but they have so many excellent meetings on their own calendar that they rarely have to look away from their own country – except perhaps when their own season winds down in June and July.
Cricket and rugby – both league and union – are also popular in Australia but unlike soccer, your average Australian may not pay too much attention to what it happening with those sports in other parts of the world.
Legislation and the Interactive Gambling Act of 2001 in particular make this a tricky territory in which to gain a foothold but as we've seen, it's certainly a lucrative one. Australian-specific bookmakers are growing and getting stronger while the big players are starting to find out just what a competitive sector this really is.
The government seek to protect their citizens and that can only be a good thing but the regulations won't stop the interest in gambling that continues to spread right across Australia.
Best Australian Bookmakers
While gambling legislation in Australia is still restrictive, more and more new Australian online bookmakers are opening their doors to Aussie customers. With new bookies entering a crowded market, there is more choice for punters in this country than ever before but who are your better options?
Here is a run-down of the best Australian bookmakers in the market today.
PalmerBet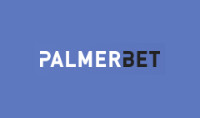 A welcome deal that could stretch all the way up to $250 is going to get anyone noticed and that's the first thing that will attract punters to this Aussie specific bookmaker. 100% Australian owned and run, they were established in 2013 so they have some history and have proved to both popular and trustworthy in that period.
There is a good set of payment options for Australian customers and strong customer service while ongoing promotions are here, subject to a regularly changing roster. Add in all the sports that are popular in this country and you have another great Aussie all rounder.
Ladbrokes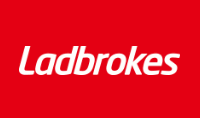 One of the reasons Ladbrokes gets so much attention and custom is their history, which stretches back over 100 years. With that kind of longevity, you get a name that you can trust and that's certainly a good start in any business relationship.
There's much more to things here with a welcome deal that can give you a $100 AUD match on your opening credit while free bets and enhanced odds deals also give you extra value. And, as such an established brand, you can easily check Ladbrokes' prices on the main odds comparison sites to know that they are more than competitive on all the core Aussie sports.
William Hill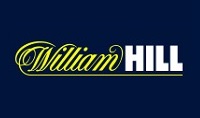 Another bookmaker with a history that stretches back for decades, William Hill became one of the more recent additions to the Australian portfolio when they took over from Sportingbet in 2003. Licensed in the Northern Territory, they have that famous name to rely on and the trust that it brings but they have answered all the needs of the community here.
Things get underway with a welcome bonus that can give you $100 in free bets in return for an opening credit of $30.00 and from here, there is lot of ongoing offer with acca insurances and price boosts across a choice of sports. Aussie favourites such as footy, rugby, horse racing and cricket are given extensive coverage with strong prices in all of those events.
Unibet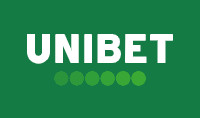 Unibet may have originally launched in Scandinavia but they have a separate .au site which has everything for the Australian wagering community to enjoy. There is a particular emphasis on horse racing here with all the top meetings covered and competitive prices from all the Grade Ones downwards.
The higher welcome offer is only available to players in certain states but if you do qualify this reaches up to an excellent $300 AUD while those in other states can still claim up to $100 for just a $20 credit. Once again, ongoing deals plus great prices in all sporting markets make this another obvious addition to your Australian betting portfolio.
10Bet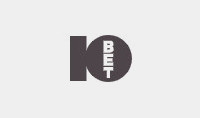 10Bet may be a newer brand but they have been online for over 10 years and in the digital age, that's almost a lifetime! The welcome offer at £50 is a stunning one and that's enough on its own to get a big customer base. Ongoing deals are plentiful too and there is a busy casino which has proved to be popular with sportsbook customers.
Across the world they are known chiefly for their promos but 10Bet have just made it onto the odds comparison sites and early signs are very promising. They are really strong on soccer in particular but all prices are sound and there are lots of side markets too if you want to look away from the straight result betting.
Key Terms : New Customers only; Min. deposit £15; Bonus amount 50% of deposit up to £50; Wager deposit and bonus 8x within 30 days; 4/5 Min. single odds or 2/5 min. acca selection odds; Max. stake contribution equal to the initial bonus; Certain bet types and payment methods excluded; See full terms; Terms apply; 18+.
Bet365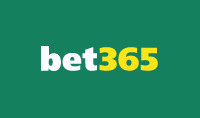 Set up in the UK in 2000, Bet365 were one of the very first internet only bookmakers to establish themselves as a household name. They have achieved this mainly because they were one of the pioneers of in-play betting and, although you can't access that online in Australia, there are lots of benefits that you can enjoy.
These start with the welcome offer up to $200 and there is a smaller set of ongoing promos too. Where Bet365 really score however, is with their prices which are consistently high no matter what sport you are looking to bet on. They declare very early too so you are not waiting around to get the prices on your chosen ante post event and, if you're looking for a very wide set of side betting including some of the more obscure options, this really is the place to be.