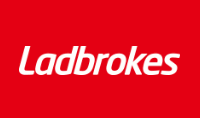 The Ladbrokes sportsbook is one of the most active when it comes to publishing new offers, promotions and free bets, and we think that their latest introduction is one to follow. It follows a common theme of Ladbrokes acca insurance deals where refunds are given if one leg lets you down but this looks to be one of the simplest to take advantage of.
And, as Ladbrokes are one of the most popular bookies with high odds for football multis, it's certainly worth looking at in closer detail.
How it Works
The offer is open to all customers at Ladbrokes so you can start by logging into your existing account or signing up for a new one if you have no dealings here at present. Ensure that you have sufficient funds in your account and then head to the football markets.
Choose five or more teams to win from any league across the world and bet in a straight line accumulator on all sides to in the result markets. Each leg of that acca must carry odds of 1/10 or higher and the combined price of the multiple has to hit a minimum of 3/1. Confirm your betslip and then wait for those games to play out.
If, at the end of the day, all five teams have won, you collect a profit in the usual way but if just one side lets you down, your stake will be refunded as a free bet token up to a limit of £10.00. Refunds are issued in the form of those free bets and please look out for these as the tokens have a short shelf life of 4 days and they will not be replaced if allowed to run down.
Benefits
This is a very simple offer to take advantage of and while we've listed all of the main points, you are free to check all of the terms and conditions on the Ladbrokes promotions page if you wish. There are lots of these Acca Refund deals around so why should you look to get involved with this one?
Firstly, it's rare for any sportsbook to allow you to use any football league from anywhere in the world. Usually, the deals are restricted to the top divisions in Europe and while that still offers some choice, the selections here are not limited in any way.
Secondly, the minimum odds here are very low and they comfortably go under the prices offered by similar promotions from other bookmakers. It may be true that other offers can refund higher bets than £10.00, but the value of this Ladbrokes promo lies in its simplicity and flexibility so, if you like to punt in the football multiple markets, it's time to get involved with 5 Team Acca Insurance.
FAQ on Ladbrokes Acca Insurance
Acca insurance offers are among the most popular of bookmaker deals and Ladbrokes are among the most active operators when it comes to promotions. It's therefore no surprise to see them provide a bonus of this kind so let's now answer some of the most frequently asked questions that have arisen.
How can Customers Qualify for Acca Insurance?
The acca insurance offer from Ladbrokes is open to both new and existing customers. To qualify, register and login to your existing account. Now, you will need to head to the football markets and pick five bets from leagues across the world.
In terms of odds, each leg of the multiple must equate to 1/10 or longer and the combined price must be at least 3/1. Remember that this must be a straight line multiple and any formulas such as Lucky 31s will not be allowed. Bet at least £10.00 on the outcome and you have qualified for Ladbrokes 5 Team Acca Insurance.
Are Customers Able to Combine Different Markets in one bet and still Qualify for Acca Insurance?
Yes – Ladbrokes have published a choice of available markets for their 5 team acca insurance offer and these are:
Match Result
Both Teams to Score
Match Result and Both Teams to Score
Correct Score
Total Goals Over or Under
You can combine as many or as few of these markets as you want and as long as you adhere to all the remaining terms and conditions, you will still qualify for Ladbrokes 5 team acca insurance.
Which Customers' bets will be eligible for Acca Insurance?
All customers of Ladbrokes can take advantage of this 5 team acca insurance deal. If you do not already hold an account here, you can complete the sign up form and take advantage of the regular welcome offer. Once that process is dealt with, players can then move on and use the acca insurance promo.
Those that already have an account here can just simply take up the deal at any time they wish. Just pick five or more teams across those available markets, follow the terms and conditions and you will qualify for the deal, no matter how long you have been a Ladbrokes customer.
How do Customers know if their bet has Qualified for Acca Insurance?
There is a way in which you can instantly tell whether or not your bet has been accepted for this offer. Firstly, follow all of the bonus instructions listed above and be sure to follow the terms and conditions that have been laid out for you.
When complete, wager £10.00 or more on your five team acca and then head to the section of your account marked as My Bets. Within this area there will be a My Acca section. Find the bet that you have just placed and if there is an 'Acca Insurance' stamp next to it, you have qualified for the promotional offer.
When with the Customers' Acca Insurance be Paid?
Firstly, note that the refund will be paid as a free bet token if just one leg of that accumulator lets you down. Keeping that in mind, you will be issued with that token as soon as the qualifying bet is settled. That means that when the last remaining final whistle sounds in your set of five or more football matches, the free bet will be issued instantly.
As another important point to keep in mind, you will have just four days in which to use that token. If it is not played within that time frame, it will expire and will not be replaced.
Can Bettors Qualify for Acca Insurance with a Free Bet?
No, only bets placed using real cash from a customer's account can be used to bet on a qualifying five team acca. You cannot use other free bets or bonus funds in order to make a qualifying bet.
This, and a full set of other terms and conditions can be found on the relevant Ladbrokes' promotions page.
Pros and Cons of Ladbrokes Acca Insurance
We've given a rundown of those main points but now it's time to assess the value of this Ladbrokes five team acca insurance offer. Is it worth pursuing or are there similar deals that would provide a better option?
Pros
The Ladbrokes acca insurance promo gives you an option to bet in five different football-related markets. Many similar deals insist that you stake in the match result only, so in that sense, it is far less restrictive when it comes to bets.
It's quick and easy to claim when it does pay out: There is no waiting around for the free bet refund to come back as Ladbrokes promise to honour the promotion as soon as the last final whistle sounds.
There is a better range of football matches available to punters. Other offers of a similar nature will insist that you stake in the biggest leagues in Europe but that isn't the case here.
The qualifying bet odds are very fair: A minimum of 1/10 for each leg and 3/1 for the overall acca is very generous when put up against acca insurance offers from other bookmakers.
Cons
The maximum payout is relatively low. Other acca insurance promotions from around the betting sites will also refund up to £10.00 but others will go higher.
You have just four days in which to use any free bet tokens that come back to you: This might just be the shortest turnaround of any online bookmaker right now. Others ask you to use that token within 7 days while some extend the limit up to 30. Like all offers of this kind, those free bet tokens will not be replaced if you don't use them in time.
Overall, the pros outweigh the cons so this is a very useful offer. Remember to stick to the qualifying terms and you can take advantage of what is a very flexible and fair five team acca insurance deal from Ladbrokes.