Choosing the best welcome or deposit bonus can be akin to that of a minefield, that's if you don't know what to look for. There's a myriad of bonuses out there each with its own strength and weaknesses. In this piece we're going to tell you how to pick a bonus that suits your style of play best. Before you accept a bonus ensure that you understand its terms and conditions first.
What To Look For in a Bonus
Online casinos offer deposit or welcome bonuses to new players not only as an incentive but to procure their business as well. It's the very first comp, so to speak. Before you dive right in and accept a bonus there's a couple of things you must take into consideration first:
1. The size of the Bonus and the Roll Over Bit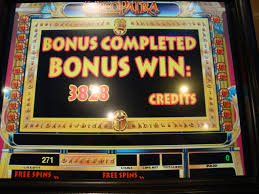 Some folk will tell you that the bigger the bonus is the better it is. Truth be told this couldn't be further from the truth, a large bonus is not necessarily better than a smaller one. Choose a bonus that's in line with your bankroll. If you're playing with $50 it's not in your best interest to accept a match bonus of 400%. In our experience we find that bonuses with increased match percentages normally come with steeper wagering requirements (WR) and they tend to be sticky (play bonuses only that's deducted from winnings).
To give you an example, XYZ online casino offers a match bonus of 300% up to $1,500 with a play-through of 30x d+b while ABC casino's offers one of 100% up to $100 with a play-through of 30xb. Which of these two bonus offers will you choose? We'll choose the second bonus because it's within the ambit of the player's budget of $50 and the play-through attached to it is in line with that of industry standard.
For full details on how bonuses work at the best online casinos visit this important resource site Casino Whizz.
2. Which Game/s Is Best For a Bonus?
The casino tells you in its bonus terms which games the bonus can be used to play, i.e slots, keno, scratch cards, table games or video poker. If it's a slots-centric bonus it counts 100% towards the play-through. Can I use the bonus to play games other than slots? Yes you can but the roll over requirement is substantially higher. For instance, a game like video poker only contributes 5% towards the completion of the play-through.
To best illustrate our point we're going to do a simple calculation. Let's just circle back to the bonus of 100% up to $100. On a deposit of $50 the player's deposit will be matched with a bonus of $50 (100% match), play with $100. The WR stipulates that winnings gained from the bonus must be rolled over 30x, therefore 30x$50=$1,500.
Now, if the player decides to just play video poker that counts 5% towards the roll over requirement, the figure will look like this: 5/$1,500=$30,000. As you can see it's substantially higher and it's definitely not in the player's best interest to use the bonus to play video poker. The reason why slot games count 100% towards the play-through is because the favour the house outright while video poker favours the player and not the house.
3. Max Bet Per Spin and Max Cash Out
Once a player accepted the bonus they tend to overlook how much they're allowed to wager per spin. A popular max bet per spin imposed on all slot machines by most online casinos is $5. In other words a player is not allowed to bet more than $5 per spin. The reason why it's there is to stop players from clearing the bonus wagering faster by betting the max bet per spin. Longer story short if it's allowed the casino will get the short end of the bonus stick. Some online casinos also impose a maximum win amount of say $500 on the bonus. Any wins about this amount will become null and void.
4. Use the Bonus to Play Games with High RTPs (return to player percentages)
It defeats the object if you accepted a bonus and you play a high variance slots. If your bankroll (bonus included) is $100 you're not going to play Microgaming's Mega Moolah progressive jackpot slots (assuming the bonus can be used to play it). Reason being with a budget of $100 even at the lowest stake per spin it will take ages before a bonus feature is triggered and it's costly! Besides when playing a high variance game it's best to play it with a large bankroll. The higher your bet per spin the higher the rewards.
With a bankroll of $100 which is a tad limited nowadays play a low variance slots that's laced with a free spins feature, expanding/sticky wilds, scatters, high-paying symbols and pick me features. Net Entertainment's Starburst is a prime example of the aforementioned.
5. Take a Wide Berth
If the bonus contains the following non-friendly player terms rather leave it and play with your own cash. As the old saying goes: "When in doubt leave out."
Steep wagering requirements. We consider anything above 40xb steep. The steeper the roll over requirement the longer and more cash it takes to clear the bonus.
Maximum win cap. If the total amount of cash is $500 that can be won with the bonus, don't accept it. Things is you want to win the maximum possible cash with your hard-earned money.
Get those comps! Before you accept a bonus contact customer support, find out by them if you'll earn comps once you've used the bonus. Always try and stretch your cash as far as possible.